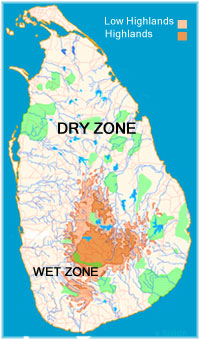 Sri Lanka Elephant
Habitats & Parks



Sri Lankan elephants known as Aliya or Etaha (tusker) by locals are the most loved animal by Sri Lankans. The have a fascinating behavior to watch and has a great National value as a tourist attraction. There are many National parks around the country to see elephants. Pinnawala established and Udawalawe the worlds first elephant orphanages which take care of baby elephants who lost their way or injured in the jungle.

The travellers to Sri Lanka enjoy Watching and Photographing and riding on the elephants, Going on Elephent back Safaries in Jungle and Elephant Parades in Festivals.

Although there have been about 36000 elephants with the start of this century it has reduced up to about 2000 due to pouching. according to the recent records about 2000 of them scattered all over the country in small pockets and about 500 of them are domesticated.